When people meet Jesus Christ in your church, is there a follow-up process? How do you help them understand their commitment and take their crucial first steps of faith?
The Next Steps, a new follow-up tool from Navigators Church Ministries written by Jack Bell and Maxine Omdahl, is designed for anyone helping a new believer. It is now available on the NavPress website as a free download here.
Through the years Jack has piloted this resource in hundreds of churches here in the United States and abroad. It's proven to be an effective follow-up tool for new believers and disciplemakers in a variety of settings—small groups, triad cohorts, and one-on-one relationships.
Jack is the NCM regional leader in the Heartland/Upper Midwest area. He's worked with Maxine and a variety of others through the years to develop this tool out of his passion to provide new believers the follow-up they so desperately need.
Participants spend time in God's Word, work through hands-on activities, and share their stories with one another. It incorporates the NavPress resources "7 Minutes with God" and "Beginning with Christ." The 10 lessons help establish new Christ-followers in the following key areas:
Trusting God's Love
Affirming Your Faith in Christ
Understanding Your New Faith
Beginning with Christ
Talking and Listening to God
Reading God's Word
Sharing Your Faith
Living in Your New Family
Discipling the New Believer
Sharing and Wrapping Up
As word has gotten out about the release of "Next Steps," one of my friends wanted the link right away to forward to the discipleship pastor at his church. Another took the opportunity to forward the link to two women's ministry leaders. "Glad you're putting out new believer resources," a third said. "I sure needed help when I started my journey." Perhaps you can identify!
Once again, you may download The Next Steps at no cost by clicking here. Why not prayerfully consider how you might use this follow-up tool in your personal ministry or at your church, or pass it along to your pastor or follow-up point person?


I used to daydream about doing something different with my life. My ministry was mired in apathy. And I am a pastor! But through the ministry of NCM, I've discovered the key to excitement about ministry.

Marshall was a worship leader in his church, yet he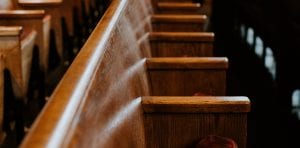 What mistakes? Typically, churches make four mistakes when trying to make disciples who make disciples. These mistakes prevent healthy disciples from growing and contribute to a culture that inhibits Jesus-style disciplemaking.