At church or in our communities, potlucks or "covered dish" dinners always offer a variety of foods and flavors. Around holidays or other special celebrations, such get-togethers with family and friends always mean sweet fellowship.
Or do they?
Fellowship is built upon relationship—perhaps we don't quite understand that as fully as we ought to. Consider all that John wrote in his first epistle, and what we tend to focus on is this: "that our joy may be made complete" (1 John 1:4, NASB).
Like our pursuit of happiness, our quest for joy may be understandable, but for all of the wrong reasons. Our priorities turn us inward rather than to the most important priority—our relationship with the Father.
In that relationship, the Father has built into us the things we have heard, the things we have seen with our eyes, what we have beheld and what our hands have handled concerning the Word of life. The Word has sunk deep within us as we have seen it and proclaimed it. Our fellowship is with the Father and with His Son, Jesus Christ.
The deeper our relationship, the deeper our fellowship. That is what should make our joy complete.
As with any relationship, we may overlook elements that might otherwise threaten the depth of knowing or experiencing that fellowship. Those dark and troubled areas we may try to conceal from others have no place in our relationship with God, because He is light. The deceptions of darkness must be confessed and renounced if we are to walk in the light, as He is in the light.
When we are restored to the light, we have restored our fellowship with Him. We experience the depth of that fellowship best when we know that it is His desire to see and know our hearts—and for us to keep His commandments. That obedience and that action confirm how His love for us is being perfected in us as we walk together with Him.
We understand coming together, breaking bread together. That type of fellowship caps off the building but overlooks the great and eternal foundation God has built for us and in us. It is the understanding of what He has desired for us to see and experience in fellowship with Him; it is the impact that sin can have in our lives if we don't deny the power of darkness in our lives; it is the obedience to His commandments.
Through that great and eternal foundation, we have the most important kind of fellowship—a relationship with God the Father. As John noted, this fellowship is built upon what we have heard, seen, beheld, and handled in response to Him and His Word.
Then, and only then, may our joy be made complete.
In what ways do you experience true fellowship? Where does God fit in amid your gatherings with friends and family?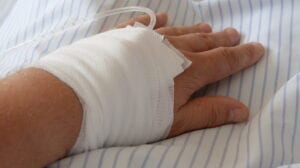 The intensive care process can bring both healing and blessing. The once stunted life is overflowing with God's goodness on display, reflecting a transformed life.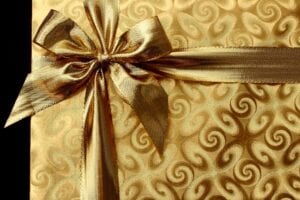 Over the next few minutes let's unwrap God's most extravagant gift to you. Stick with me, I'm not about to shower you with Christmas clichés, but rather I want to tell you about how God's greatest gift is a reward for our sin.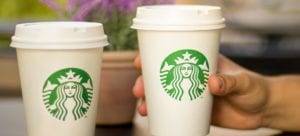 "There is power, power, wonder-working power in the . .