One person can start a movement. Max Schmid is such a person, one of the driving forces for making disciples at Calvary Bible Church in Bourbonnais, Illinois. As I've watched his life and ministry, I'm convinced that his influence will lead to generations of disciplemakers.
It all began when a Navigator led Max to Christ as a student at the University of Illinois at Urbana-Champaign. Over the next three years, such Navigator tools as the Topical Memory System played a big part in his spiritual growth.
Some years later, Max became senior elder at Calvary. In 2015, he learned that a conference for his denomination—Evangelical Free Church of America (EFCA)—would offer seminars on building a disciplemaking culture. He strongly encouraged his church leaders to attend.
That's where Max and I met. I taught three seminars on Growing an intentional Disciplemaking Culture (GiDC—the lowercase "i" puts the accent on "intentional") with Dr. Alex Mandes, a former Navigator who is currently EFCA's executive director of All People Initiative. Representatives from 43 local churches attended. That day, seven churches signed up to begin life-to-life discipleship training. Max's church was one of them.
The senior pastor, discipleship pastor, and Max all committed to work through our disciplemaking process, which began with a resource for new believers I'm developing with a like-hearted disciplemaker called "The Next Steps." After that, the team met for an additional 10 weeks processing NCM tools that help build disciplemaking cultures in churches. Along the way, I asked each participant to commit to going through life-to-life discipleship with at least one key leader in their church, which they did with encouraging results.
The following spring, Max and his pastors asked NCM staff Erick Adams and me to speak to 50 of their men at a retreat. We spoke on "Life-to-Life Disciplemaking at Home," and many of the men latched on to "The Next Steps" to disciple their children.
Calvary Bible Church is committed to disciplemaking, and Max is a key player in this process. A teacher in the Chicago Public School system, he will retire soon. Yet the way I see it, Max will never retire from disciplemaking. In fact, he might even join our NCM team! Indeed, Max just might be used of God to start a movement of life-to-life disciplemaking that will have a far-reaching and eternal impact.


I used to daydream about doing something different with my life. My ministry was mired in apathy. And I am a pastor! But through the ministry of NCM, I've discovered the key to excitement about ministry.

Marshall was a worship leader in his church, yet he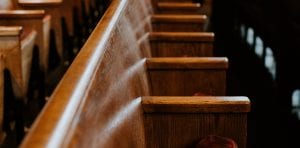 What mistakes? Typically, churches make four mistakes when trying to make disciples who make disciples. These mistakes prevent healthy disciples from growing and contribute to a culture that inhibits Jesus-style disciplemaking.