A friend was talking to his five-year-old son about Hoover Dam. In the discussion Robert asked Charlie, "Do you know what a dam does?" "Sure, dad," he replied. "It holds back water!" Robert, pushing the topic further, said, "Do you also know that a dam makes electricity?" Without hesitation Charlie replied, "Well praise God for beavers!"
Communication is more than sharing words. It involves sharing meanings. Words themselves are "stupid" things unless there is a shared common meaning that the words elicit. One word that often has this effect is love—in particular, the love of God. Our concept of God's love is more often like a beaver dam rather than the Hoover Dam. The challenge is to grasp the meaning behind the word, to get in our mind what God has in His.
Accustomed to communicating in "sound bites," we are so often content with "God loves you" or "God loves everybody" or "God's love is unconditional." It's as though having said that, there is nothing more to say. We reduce the incredibly complex and difficult concept of God's love to an oversimplification that is either shallow or distorted.
Many people in our current culture see God as a loving, benevolent, kind, all forgiving, celestial genie who is eager to make them happy and comfortable. This kind of loving God would certainly not send anyone to hell or eternally punish someone for breaking a few moral laws. So when people come to faith, they naturally carry over this cultural view of God which they now try to read into Scripture.
Paul's prayer for the Ephesians gives us a snapshot into this critically complex concept and its relevance to our journey of discipleship:
"For this reason I bow my knees before the Father. . . . I pray that out of His glorious riches He may strengthen you with power through His Spirit in your inner being . . . that you being rooted and established in love, may have power . . . to grasp how wide and long and high and deep is the love of Christ, and to know this love that surpasses knowledge—that you may be filled to the measure of all the fullness of God" (Ephesians 3:14-19, NIV).
Here is my quick (oversimplified) summary of Paul's prayer. Since we have been firmly established through faith in the love of God, we are to continue to know and experience this love in its magnitude and complexity in order to become mature in Christ.
We can emphasize the greatness of this love by looking at its magnitude or its composition (multi-dimensions or complexity). The former is emphasized by considering God's perfect holiness and our incredible sinfulness. Increasing the magnitude is like looking at the brightness of a 1,000-watt light bulb versus a 40-watt one. But an additional way to pursue the greatness of God's love is by looking at its complexity or composition. Paul seems to imply that God's love is very big (magnitude) and very complex (multi-dimensional).
Paul indicates that understanding God's love is foundational for our journey of discipleship as well as the basis for loving others. Therefore, it is not surprising that theologians have wrestled for centuries with not only the magnitude but the complexity of God's love. One historic way the complexity of God's love has been expressed is by referring to the benevolent, beneficent, and complacent love of God. (Historically complacent did not mean smugness or indifference, but rather the pleasure or satisfaction one receives from another person.)
One way to get our minds around both the unity and complexity of God's love is to think of it as light passing through a prism or a cut diamond. In this illustration white light is refracted into its various frequencies that appear to us as iridescent colors, displaying the colors of the rainbow. When the white light of God's love hits the prism of broken humanity, it becomes a rainbow of colors. We are not only reflectors of God's love, we are refractors.
Understanding the various colors of God's love is not only critical for salvation but also for discipleship. Without understanding the distinctions between the colors and how they work together, we will tend to make everything blue or red or whatever color we like.
How have you come to appreciate and grow in your understanding of God's love through the years? Do you agree that understanding the various colors of His love is not only critical for salvation but also for discipleship? Why or why not?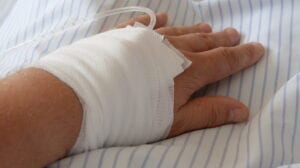 The intensive care process can bring both healing and blessing. The once stunted life is overflowing with God's goodness on display, reflecting a transformed life.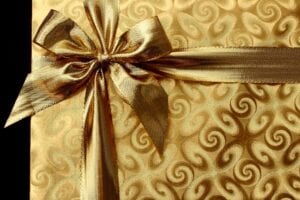 Over the next few minutes let's unwrap God's most extravagant gift to you. Stick with me, I'm not about to shower you with Christmas clichés, but rather I want to tell you about how God's greatest gift is a reward for our sin.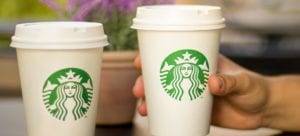 "There is power, power, wonder-working power in the . .